The Shay Agency
1325 Highway 315, Suite 2,
Wilkes-Barre, PA 18702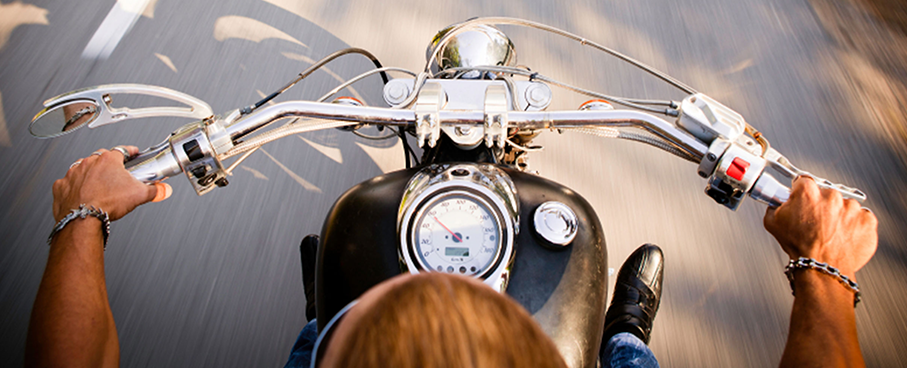 Home »
Motorcycle Insurance
Request a Quote
Motorcycle Insurance in Pennsylvania
There are a variety of benefits that come with owning a motorcycle, but owners don't need to be told about their many advantages. Fortunately, it's quite clear to the agents at The Shay Agency to know just how valuable these vehicles are. It's our job to ensure the residents of Wilkes-Barre, PA stay safe when they ride and it's our privilege to do so by offering our clients policies that work for them.
Conquering the Open Road
The next time you hear the open road calling to you, remember that part of conquering the highway is having the means to cover any accidents that may happen to you. Motorcycles can't offer the same protection that a car does, which may be part of their appeal, but it is another reason to really take precautions on the road.
Even when your motorcycle is at home in the garage, it's still may be at a greater risk of theft than your car would be. Imposing storms and inattentive drivers in Pennsylvania can end up causing more damage than you think and there's no need to get caught up in a never-ending cycle of bills when it comes to your bike. When you choose the right insurance policy for your motorcycle, you protect yourself, your property, and your wallet.
Rely on The Shay Agency
Our agents have the experience with motorcycle owners to make it easier to set the priorities in Wilkes-Barre, PA. Whether you have a classic Harley, a brand-new BMW, or a beat-up Honda, we take the time to find out what you want from your policy and then go from there. We can bring our own experience in covering individuals in the state of Pennsylvania so you have all the information in hand before you choose a plan. Give us a call to find out more about how we operate, to get a quote, or to ask any questions you may have.